Tom Denchel Ford Country Hermiston Service Department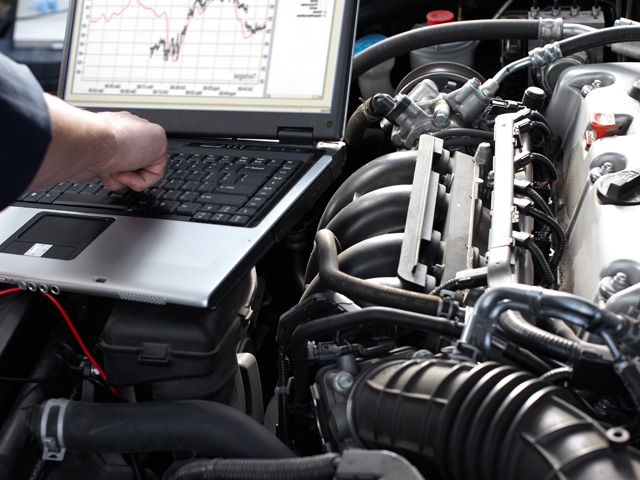 Our Service Benefits
When you require maintenance for your vehicle, it might be beneficial to contemplate bringing it to an authorized dealer that specializes in your particular brand of car. Numerous dealerships not only engage in car sales, but also undertake repairs and enhancements on vehicles in order to ensure their marketability, allowing them to develop a profound understanding of the unique characteristics of the vehicles they handle.
Warranties
If you bought a brand-new vehicle and it is within the warranty period, your nearby dealership will have immediate access to the warranty and can promptly initiate the necessary repairs or maintenance on your car. This can potentially spare you significant amounts of time, effort, and annoyance that would otherwise be spent on completing paperwork or arranging for the warranty to be transferred.
Products in Stock
If you are conducting routine upkeep, your dealership is more likely to possess the necessary products and components to complete the task without requiring additional orders. This will expedite the return of your vehicle and eliminate the need for transportation expenses.
Familiarity with Your Vehicle
​​​​​​​Vehicles are manufactured in distinct ways and it is essential to have a person who possesses knowledge about your specific type of vehicle conducting maintenance on your car. Dealerships that specialize in selling your particular car brand should possess a greater familiarity with your specific make and model compared to other mechanics.

The advantage of having your car serviced at the dealership is that you will be acquainted with their methods of work and their physical establishment. You will not need to concern yourself with searching through the directory for mechanical services to be performed.
Our Services
Listed below are some of the many types of services we offer to our customers. If you would like an estimate, please call or contact us. We would be pleased to provide you with an estimate over the phone.
Oil Change
Tire Mounting, Rotation and Balance
Transmission Service
30K, 60K, 90K Service
Engine Diagnostic (Check engine light, fluid light, service light, etc)
Brake System (Pads, rotor, lines, etc)
Heating/Cooling Systems
Head Gasket/Valves
Exhaust Systems
Electronic Motors (Windows, fan, etc.)
Engine Replacement or Rebuild
Fuel Systems (Filters, hoses, pumps, etc)
Steering Systems
Belts (Timing, alternator, etc)
Electrical Systems
Ignition System
Emission Control System
Suspension System (Axle, mounts struts, etc)
Clutch Repair/replacement
Warranty Repairs